Medical Conditions and Disability
Los Angeles Medical Condition & Disability Discrimination Attorney
Long Beach — Burbank — Orange County — Los Angeles County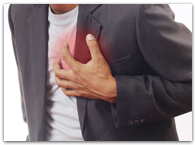 Generally, U.S. and California employment laws strive to enable all adults who wish to work to be able to work. Extensive legislation has been passed that compels California employers to accommodate employees' medical conditions and disabilities when possible, so that employees can continue to work.
When employers fail to accommodate medical conditions and disabilities, they can be held liable, and employees can sue for damages. At the Long Beach and Los Angeles, California, employment law firm of Lyon Law, we have helped people who were treated unfairly and illegally by their employers for over 30 years.
Are you temporarily or partially disabled, or are you coping with a medical condition? Do you have questions regarding your employer's obligation to provide workplace accommodations? Contact Lyon Law at (562) 426-2112.
You are entitled to reasonable accommodations for medical issues in the workplace, including both physical and mental limitations. There are numerous ways to accommodate mental and physical issues, including:
Altered work spaces
Altered duties
Time off work to receive medical treatment
Transfer to a different supervisor to lessen stress
Light duty restrictions
More time to do tasks
Longer or fewer deadlines
Attorney Geoff Lyon has helped hundreds of people win financial compensation for themselves and improved working conditions for others. Common medical issues and disabilities that require legal accommodation include:
Nearly all physical or mental conditions requiring any examination or treatment by a doctor or psychologist, whether temporary, permanent, partial or total
Heart conditions
Spinal, neck, and back pain and injuries, including sciatica
Circulatory issues, and vision and hearing issues
Workers' Compensation injuries or disabilities
HIV/AIDS
Depression, stress, anxiety, post-traumatic-stress disorder and bipolar disorder
Carpal tunnel syndrome
Insomnia
Pregnancy disabilities including morning sickness, doctor recommended rest and other medical conditions
We represented a client alleging mental disability discrimination against a local fire department. On the eve of trial the case resolved for over $230,000. We represented another client alleging pregnancy discrimination and recovered over $170,000. Another alleging physical disability discrimination recovered over $100,000. (Past results are not a guarantee of future success.)
Contact Us
It is important to get exceptional legal guidance before making any decisions regarding your possible employment law case. Our consultations have no charge and you don't pay us anything unless you win. We will also advance any legal fees and expenses necessary for your case. You can contact us during business hours or make a special appointment if you need us to accommodate evening or weekend appointments. We are located just off the 405 freeway. To contact us call (562) 426-2112 or through this website via the box conveniently found on the upper left-hand corner.