Los Angeles Employment Law
Los Angeles Employment Law Attorney
Representation in Discrimination, Harassment and Other Employment Cases in LA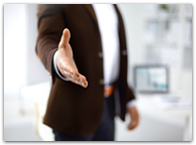 Employers are bound by detailed employment laws to treat employees in a certain way and grant them certain rights in the workplace. If you have been receiving poor treatment or have been the victim of adverse employment actions, it is important that you protect your rights with the help of a Los Angeles employment law lawyer.
At Lyon Law, we focus our attention on handling employment law cases for clients located in and around the Los Angeles area. Lead by experienced and zealous attorney Geoff Lyon, we confidently utilize over 30 years of experience in the area of employment law - employee when representing clients in cases such as:
From our Los Angeles office, we also handle a wide range of other discrimination, harassment, unpaid wage, retaliation and termination cases as they may arise for our clients. If you are within one of the protected classifications, and have experienced an adverse employment action based upon your belonging to a protected group, you may have grounds upon which to litigate your case against your employer.
Contact Us
It is important to get exceptional legal guidance before making any decisions regarding your possible employment law case. Our consultations have no charge and you don't pay us anything unless you win. We will also advance any legal fees and expenses necessary for your case. You can contact us during business hours or make a special appointment if you need us to accommodate evening or weekend appointments. We are located just off the 405 freeway. To contact us call (562) 426-2112 or through this website via the box conveniently found on the upper left-hand corner.