Discrimination and Harassment Based on Religion
Los Angeles Religious Discrimination Lawyers
Long Beach — Orange County — Los Angeles County — Glendale — Torrance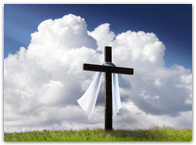 Discrimination and harassment in the workplace involving religious beliefs is illegal, and aggrieved employees may have a claim for financial compensation. Have you been harassed by superiors or co-workers at work regarding religious beliefs? We can help.
At the Long Beach and Los Angeles, California, employment law and religious discrimination firm of Lyon Law, we have successfully helped hundreds of people fight for and win financial compensation for workplace discrimination and harassment.
Attorney Geoff Lyon has negotiated, litigated and mediated employment law cases resulting from workplace discrimination and harassment for over 30 years, and has appeared in court approximately 1,000 times.
Fighting Against Religious Discrimination in California
The tension between free speech rights and workplace discrimination and harassment can be confusing, causing many victims of employment law violations to question whether they may have a claim for damages. Many circumstances may be subject to legal action:
It is illegal for superiors and co-workers to systematically impose religious views upon you at work
The handing out of pamphlets about religion at work may be illegal
Inquiring about your religious views in the workplace is inappropriate
Encouraging you to adopt a religious view in the workplace is not allowed
Criticizing, mocking and questioning your sexual orientation based on religious views, and quoting the bible in regard to your sexual orientation
Writing you up or retaliating against you after you request time off for a religious reason, including the Sabbath day, is illegal
If you have questions regarding religious discrimination and harassment at work, you may have a legal claim. For more information, contact our office for a no-charge discussion.
Contact Us
It is important to get exceptional legal guidance before making any decisions regarding your possible employment law case. Our consultations have no charge and you don't pay us anything unless you win. We will also advance any legal fees and expenses necessary for your case. You can contact us during business hours or make a special appointment if you need us to accommodate evening or weekend appointments. We are located just off the 405 freeway. To contact us call (562) 426-2112 or through this website via the box conveniently found on the upper left-hand corner.