Pregnancy Disability and Medical Leave
Los Angeles Pregnancy Discrimination Attorney
Orange County — Los Angeles — Long Beach — Redondo Beach — Hermosa Beach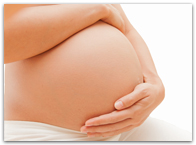 Pregnant women, men with pregnant spouses and people facing certain medical issues have just as much right to remain employed as healthier people and people not currently adding to their family. In fact, they have more rights: the right to weeks and months off of work to heal, give birth, care for a new child, tend to prenatal care and, in the case of pregnant couples, care for each other.
Unfortunately, employers are not always aware of pregnancy and medical leave laws, and, when they are, they do not always carefully follow the law. When you believe you have been harassed or discriminated against due to issues relating to pregnancy and medical issues, it is important to know and protect your rights.
Has your employer denied the time off you are due under the law for pregnancy- and medical-related short-term disability? Have you been fired or demoted due to time off for healthcare needs or simply to bond with your new baby? Contact Lyon Law at (562) 426-2112 for experienced legal help.
At Lyon Law, lawyer Geoff Lyon has experience representing victims of medical-related employment discrimination. As a first step, we will provide you with information regarding your legal rights. For instance:
If you have severe morning sickness and need time off, or have problems with your pregnancy that require rest, we can explain how varying state and federal laws provide for time off.
If you were terminated during pregnancy leave, and were told the termination was due to downsizing or another reason, we can assess the evidence, explain your rights and provide legal representation. In most circumstances, termination during a pregnancy is due to the pregnancy itself, and such discrimination is illegal.
If your supervisor or manager suggests that you not take time off to care for your wife during pregnancy, we can help. Even "soft" dissuasion against taking legally mandated time off under the Family and Medical Leave Act (FMLA) is illegal.
If you have questions regarding your right to medical leave, pregnancy leave, child bonding leave and other rights, we can help. To speak to an attorney who has helped hundreds of people in their fight for employment rights and for financial compensation due to discrimination and harassment, contact our office.
Contact Us
It is important to get exceptional legal guidance before making any decisions regarding your possible employment law case. Our consultations have no charge and you don't pay us anything unless you win. We will also advance any legal fees and expenses necessary for your case. You can contact us during business hours or make a special appointment if you need us to accommodate evening or weekend appointments. We are located just off the 405 freeway. To contact us call (562) 426-2112 or through this website via the box conveniently found on the upper left-hand corner.